Breast Cosmetic Surgery in Manchester & Liverpool. Whether you're interested in Breast enhancement or Breast Reduction or Lift with implants, you can be confident with Dr. Mounir's experience.
Doctor in Medicine

Master Degree in Neuroscience

German Board of Plastic surgery
Manchester Leading

Cosmetic Clinic
A plastic surgeon that has performed thousands of breast cosmetic surgeries and is known for achieving natural looking breasts.
Hundred of patients reviews and before and after Photos
Experienced with revision breast surgery
Named one of the top three surgeons in Leeds, England
Operates in Pall Mall Hospital known for its best quality care service.
Plastic Surgery In Manchester |

Breast Implant Illness
Breast Implant Illness Frequently asked questions
breast-asymmetry
Breast Implant Illness What should I know?
---
Recently, there's been a growing number of patients convinced their breast implants are making them sick - not because or any rupture but simply by having the implant itself. In fact, even the British Association of Aesthetic Plastic Surgeons (BAAPS) is confirming that A small number of women who have underwent breast augmentation using silicone implants regardless whether for aesthetic or reconstructive purposes are reporting as having a number of symptoms they believe arise from having the implants. Whilst not a recognised as a medical diagnosis, these patients are referring to their symptoms, as Breast Implant Illness (BII). The BAAPS is calling for more research.
---
What are the symptoms of Breast Implant Illness?
---
Breast Implant Illness is not actually an official diagnosis, but rather a term used by those
who have a different symptoms they think are connected to their breast implants. These symptoms include tiredness, joint pain, immune-related disorder, sleep disturbance, depression, hormonal issues, headaches, hair loss, hormonal problems and neurological issues. It seems that the recent increase in patients reporting symptoms of BII is linked in great part to social media. One Facebook group alone has more than 50,000 members who report symptoms of BII.
---
Could these symptoms be caused by any other factors?
---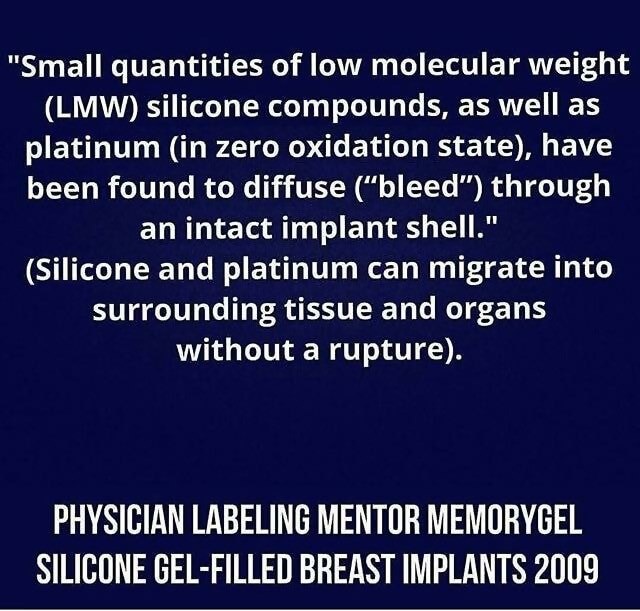 A Swedish study reviewing 4,200 women between 35-64 years old found a significant number experienced similar symptom to those ascribed to BII, although they did not have breast implants. They have concluded that there are a different other reasons these symptoms are associated to. The UK's National Secretary for the International Society of Plastic Surgery, Naveen Cavale, told the BBC: "As far as some of my patients are concerned, breast implant illness is a very real thing for them, and I have no reason to doubt them. But, to me, as a doctor, it makes no scientific sense." "Breast implant illness isn't something we used to always talk about - but the proper plastic surgery associations such as ourselves, have started advising we do so, which I think is a good thing for patients to make more informed decisions."
---
ALLERGAN TEXTURED BREAST IMPLANTS AND BIA-ALCL
---
At the end of 2018, it was announced that textured breast implants made by the manufacturer Allergan were to be withdrawn from the UK and European market. The Food and drug administration (FDA) in USA did not confirm whether these implants are effectively linked to a rare form of cancer called Breast Implant Associated-Anaplastic Large Cell Lymphoma (BIA-ALCL) until July 2019, when the United States became the latest country to effectively ban these implants after the U.S. Food and Drug Administration asked Allergan to voluntarily recall the affected models. The question is why the FDA has asked for these implants to be recall rather than to order them immediate ban? Is it possible that if they had done so then they would have been then forced to share and publish all them data? The symptoms of BIA-ALCL are typically swelling and pain in the breast between three and 14 years after implantation. If you have had breast augmentation with Allergan textured breast implants between 16 July 2016 and 19 December 2018, then you should see your surgeon for regular check up and if necessary removal and re-augmentation.
---
---