BODY SCULPTING & CONTOURING
IN MANCHESTER - Dr Abel Mounir plastic cosmetic surgeon offers a variety of procedures that can reduce excess skin and fat from the lower part of the abdomen, enhancing the body contour.
Doctor in Medicine

Master Degree in Neuroscience

German Board of Plastic surgery
Manchester Leading

Cosmetic Clinic
Thousands of body contouring procedures including tummy tucks and liposuction
Hundred of before and after photos for your review
Experienced with revision breast surgery
Named one of the top three surgeons in Leeds, England
Operates in an excellent surgical hospital that prides itself on patient safety.
Plastic Surgery In Manchester |

Liposuction
Liposuction Frequently asked questions
breast-asymmetry
Liposuction What Should I Know?
---
Liposuction or the so-called fat removal is one of our most popular procedures, and can help to reshape the body. When combined with diet and exercise can produce natural-looking and long-lasting cosmetic outcome. This procedure is also sometimes called Liposculpture. It is a safe and very effective procedure when performed by an experienced plastic surgeon such as Dr Mounir. The procedure allows the removal of the excess fatty tissue and to reshape different parts of the body such as: Upper and Lower Abdomen Flanks/ Hips Upper back/Bra Rolls Upper arms Neck/ Chin Inner and outer Thighs Buttocks Male Chest (Gynecomastia)
---
How is the Liposuction done?
---
Dr. Mounir starts by making small incisions around the liposuction area. He inserts a liposuction cannula (a thin, tube) through the incisions, which he uses to suction out the excess fat tissue. Depending on your needs Dr. Mounir will discuss with you during you initial consultation the best liposuction technique that would give you the best results. Thanks to his expertise, Dr Mounir is able to offer a range of liposuction techniques, including tumescent liposuction and Vaser liposuction. With tumescent liposuction involves injecting some solution containing saline with a local anaesthetic and epinephrine into the treatment area. This will help reducing the pain and bruising after the surgery. The incisions are with a dissolvable stitch, and the liposuction area is dressed in a compression garment.
---
The Different Types of Liposuction
---
Dr. Mounir performs has a great deal of experience with both tumescent liposuction and power assisted liposuction (PAL). He will discuss each of these liposuction techniques with you during your initial consultation. The conversation with yo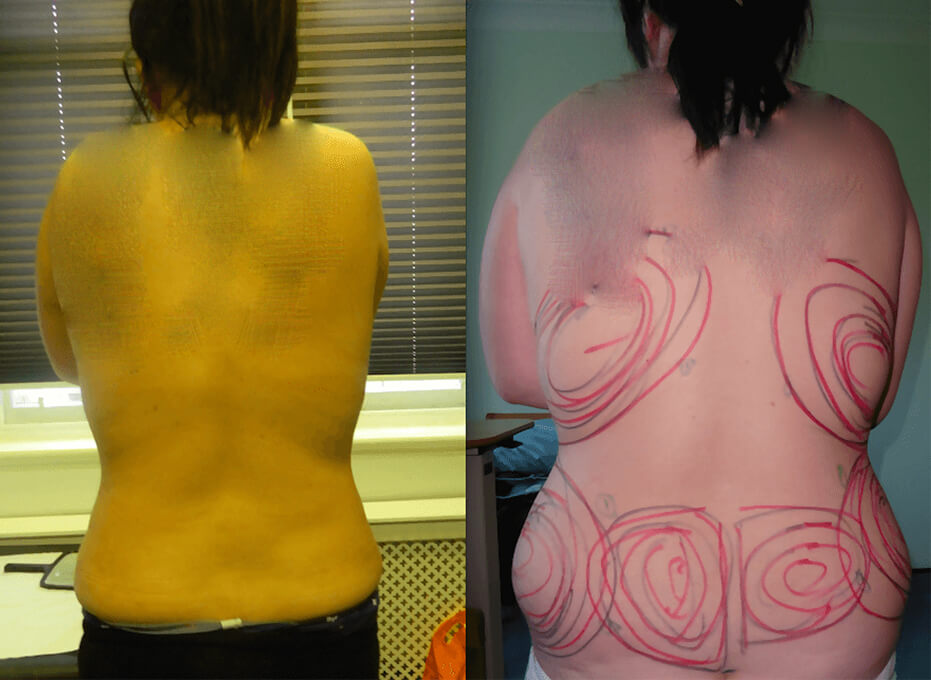 u will help to determine which liposuction technique will best meet your expectations. The two types of liposuction: Tumescent Liposuction: This technique in which a solution of local anaesthetic and saline is injected into the treated area. The idea is to soften he fat tissue to make easy to suction. This method is known to reduce discomfort and bruising after the surgery. Power Assisted Liposuction (PAL): The only difference with the tumescent technique is that the Power assisted liposuction uses a special vibrating instrument to loosen and separate fat cells. In fact the PAL technique is often combined with tumescent liposuction. At your consultation, Dr. Mounir will assess the advantages of each of technique and will offer you a treatment plan for you.
---
Am I a good candidate for Liposuction?
---
You are a good candidate if: You have already met your body weight target or just slightly above it. You have a localized fat deposits in some part of the body only (Hips, Abdomen…etc) You have already tried diet and exercise. You have a good body image, but are concerned with excess fat in localized areas only. You have a good physical and mental health You have realistic expectations and understand that liposuction is not design to lose weight. Patients who are thinking to have liposuction should arrange a consultation with a qualified, board-certified plastic surgeon such as Dr. Mounir, so he can examine and see if they are good candidates for liposuction.
---
How do I recover after Liposuction?
---
You will be given postoperative instructions: You will be able to resume your daily activities after one week after your liposuction.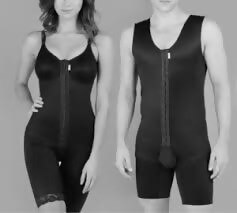 You may need some painkillers but not always. You will have some swelling and bruising. You can go back to the Gym usually after 3 to 4 weeks. You will have to wear a Garment for at least 4 weeks. It takes about 3 to 6 weeks before you start to see the final cosmetic outcome.
---
How Much Does Liposuction Cost?
---
The total cost for liposuction includes: The surgeon's fee that will depend on the number of the treated areas. The hospital fees The anaesthetist fees.
---
Would I lose weight after Liposuction surgery?
---
Liposuction is not designed to be a weight loss tool but rather a means of body reshaping. If you want to reduce body weight, then you should consider diet and exercise or if necessary you should undergo bariatric weight loss surgery.
---
Is there a difference between Liposuction and Abdominoplasty?
---
Liposuction procedure is designed to remove excess fat tissue localised as fatty deposits that are resistant to diet and exercise. Tummy tuck or abdominoplasty is designed to reduce excess skin and tighten the abdominal wall. Sometimes, it is however possible to combine liposuction and tummy tuck surgery in one procedure. Contact Dr. Mounir to check whether you are a good candidate for liposuction or/and tummy tuck surgery.
---
Will I have loose skin after liposuction?
---
If prior to your liposuction surgery you already have got loose skin on the target areas of liposuction, then you should be aware that this will not improve and in fact you may experience even more loose skin. It is a fact that Liposuction will improve the shape of your body, but does not improve the quality of your skin.
---
What are the risks and complications associated with liposuction?
---
General risks include swelling, bruising and discomfort. Dr. Mounir will prescribe pain medication to help reducing these side effects. Complications are infrequent and include numbness of the treated areas, bruising and discoloration, infection necessitating course of antibiotics or even hospitalisation and excessive scarring. Dr. Mounir will discuss very deeply all the risks and complications during your initial consyultation.
---
Is the cosmetic outcome permanent?
---
Dr. Mounir will advise you to follow a strict diet and exercise program. This is because unfortunately the liposuction is not an immunisation against weight gain.
---
Can liposuction remove cellulite?
---
The answer is no. Liposuction is not designed to treat the cellulite.
---
When can I return to work after Liposuction?
---
Generally speaking, most patients are able to return to work and normal routine after seven to ten days after their liposuction procedure.
---
When can I see my Liposuctions results?
---
Depending on how much fat tissue has been removed and depending on your healing
process, you will be able to see your final results between 6 to 12 months.
---
Will I have visible liposuction scarring?
---
Liposuction involves making small incisions about 4 to 6 mm long in the skin, which means you will have scars. Dr. Mounir as experienced liposuction surgeon does place these incisions in discreet places such as the natural folds of the skin, making scarring hardly noticeable.
---
---